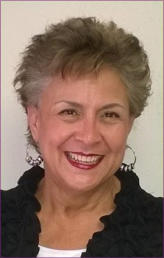 Gina Germany Biography:
Gina Germany is the owner of Touching Hearts Senior Care, and the founder of Gulf Coast Senior Care a non-profit organization helping individuals and their families living with all forms of dementias.  Ms. Germany opened the doors of her senior care business, Touching Hearts Senior Care in August 1, 2007.  Ms. Germany possesses two degrees from Rogers State University in Claremore, OK.  Ms. Germany created a 501c3 organization, Gulf Coast Senior Services, to address the Alzheimer's/Dementia issues in the Gulf Coast area.  Ms. Germany is passionate about helping our elderly population and advocates on their behalf whenever possible.
Ms. Germany is a Certified Senior Advisor, Certified Dementia Practitioner, a Certified PAC Trainer with Teepa Snow and a Fit Mind Coach.  Touching Hearts Senior Care is a Christian organization and upholds Christian values, morals and standards, and is the only business that trains their caregivers to be Certified Dementia Caregivers in the state of Alabama.
Ms. Germany is an entrepreneur at heart, and has opened the doors of two more business, Gulf Coast Health and Wellness and Java Hut.  Ms. Germany loves to work in business and help people.  She is a problem solver and has learned from experience how to develop solutions to help those in need, be it care in the home by professional caregiver, provide health and wellness products to help your body, and pets, or just to give you a GREAT cup of java!  You will see Ms. Germany working her heart out to help those in our community and surrounding area.
Touching Hearts Senior Care, Inc.
3263 Demetropolis Rd., Suite 10
Mobile, AL 36693
O: 251-445-4204
www.touchingheartsseniorcare.com