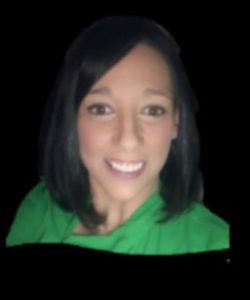 Brittany Tindle, MSW
Community Hospice
251-242-5637 cell
Brittany Tindle is a community liaison who works with Community Hospice. Within this position, Brittany acts as a human link between Community Hospice and the residents of Mobile County.  Community Hospice is a family owned and operated hospice agency that has been serving the residents of Baldwin, Escambia, and Mobile County since 1996. The agency emphasizes comfort care and pain control. The caring workers within Community Hospice work to create more good days for the clients to which they serve. The organization operates using a "Circle of Care" concept that surrounds the patient and their families with support by ensuring that the patient maintains his/her dignity, increases the quality of their life and provides comfort- not only for physical symptoms, but also for their emotional and spiritual needs.  Brittany serves as a point of contact to aid in orienting people with new programs, meeting clients individually and offering education surrounding available programs, holding community outreach meetings, and working to ensure education is available to all community members surrounding the benefits of hospice services.
Brittany Tindle believes that every stage of life is valuable and deserves caring individuals to aid with the specific challenges that face each aspect. After graduating with her undergraduate degree from the University of Alabama, Brittany worked for the State of Alabama's Department of Human Resources as a social worker focusing on children and families. Throughout this value career experience, she felt a strong desire to work with the aging population which lead her to seek and gain employment as the director of social services within long term care. During this employment, Brittany acknowledged the importance of higher education in order to better aid the families she served which led her to obtain a graduate degree from the University of Alabama in Social Work with a dual concentration in public agency administration and children and family studies.
Throughout Brittany's professional and personal life, she has always held a strong desire to aid individuals and families who are facing the challenges of the diagnosis of Dementia as Brittany has had several close loved ones and dear friends who have had their lives directly impacted by the diagnosis. This strong desire to aid individual and families has directly led Brittany to Gulf Coast Dementia Services where she now serves on the board. Brittany looks forward to becoming more involved with this remarkable and beneficial program that focuses on aiding individuals and families as they armor up to battle Dementia one step at a time.